Company History
Sunbelt Marketing, Inc. was founded in 1976 as a Buy-Sell manufacturers' representative for NIBCO, Inc. Today, Sunbelt serves as a manufacturers' representative/master distributor of plumbing, piping and HVAC/R products to traditional wholesalers. Sunbelt uses technical expertise, extensive sales coverage, and superior logistics to exceed the expectations of wholesalers and manufacturers. While selling strictly to the stocking wholesaler, Sunbelt Marketing spends a significant amount of time engaging with contractors and specifiers to create additional demand for products.
Boundless Commitment to Our Employees & Customers
Sunbelt is employee-owned, giving the term "ownership" a sense of true accountability at all levels of our company. Our employee/owners are long-term associates who possess a lifelong commitment to the success of Sunbelt and our customers. Commitments are met and promises kept.
When contacting Sunbelt, you engage with an owner! Every Sunbelt associate enjoys ownership in our company through our ESOP program. This program is the catalyst that causes our employees to go above and beyond as part of their everyday routine. 24 Hour or less shipment of orders is Sunbelt's norm, not the exception!
Management
---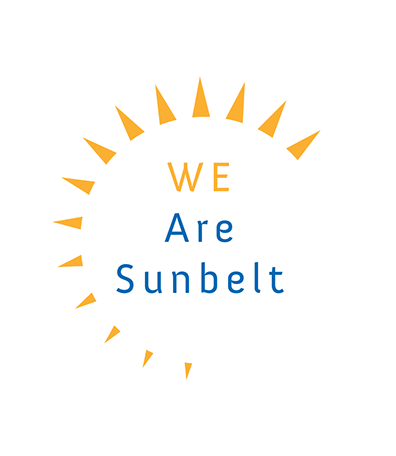 Tom Menefee, President
Joined Sunbelt Marketing in 1992.


Tim Ramsey, Sales Manager
Joined Sunbelt Marketing in 2004.


Todd Meyer, Operations & Logistics Manager
Joined Sunbelt Marketing in 2021.


Chuck Huffmaster, HydraPro Metals & New Initiatives
Joined Sunbelt Marketing in 1985.


Don Keller, Finance Manager
Joined Sunbelt Marketing in 1994.


Michael Lee, HVAC/R Division Manager
Joined Sunbelt Marketing in 2004.


Jocelyn Danley, Human Resource Manager
Joined Sunbelt Marketing in 2001.


Alyn Judkins, Purchasing Manager
Joined Sunbelt Marketing in 2020.


Drew Armstrong, HydraPro Product Manager
Joined Sunbelt Marketing in 2010.


Kariann Holland Marketing Manager
Joined Sunbelt Marketing in 2019.


---
40+ Years of Excellence in Sales and Distribution
Sunbelt has strong financial resources which we invest into people, technology, distribution and inventory. We understand our manufacturers and customers count on us to excel while helping them achieve their goals.
---
A Resource, Not Just A Source for Quality Products
Sunbelt believes in adding value and deducting cost from the distribution channel. Our professional outside sales team spends the bulk of their time in the field creating demand while training and servicing our customers. Our sales team is supported by enthusiastic, responsive associates within our customer service and logistics department. At Sunbelt we not only enhance our manufacturers' products by adding complimentary products to create a solution for our customers, but we also invest heavily in our inventory and facilities to insure availability.
---
Sunbelt Marketing Invests in Your ROI
Technology
Sunbelt utilizes the latest edition of Infor's ERP system.
RF is used in our distribution centers.
All orders are accepted via EDI, Email, Fax or by Phone as we remain updated on the latest communication and efficiency resources.
Distribution Centers
Sunbelt maintains 4 distribution centers with over 1 million square feet of space.
Sunbelt stays current with the latest material handling equipment while maximizing our cube proficiency with engineered racking systems.
Truck Runs
Sunbelt recognizes our service commitment does not end until our material arrives at its scheduled destination.
Sunbelt's truck runs provide consistent, quality shipments that average LTL carriers cannot achieve.
Impact Your Bottom Line
Sunbelt allows our customers to invest their assets into productive resources.
Opportunities exist for our customers to be more efficient with quality, easy to receive orders that they can count on arriving in a predictable time frame.